The holidays can prevent numerous challenges for those in recovery, even when they are not anticipated. In order to prevent relapse during this stressful time, it is essential that you formulate a plan that allows you to recognize triggers and avoid situations that present risk.
5 Tips to Help You Stay Sober Through the Holidays
1. Prepare for Awkward Questions by Rehearsing Answers
You are likely going to be asked a number of awkward questions by your friends and family members throughout the holiday period, particularly if this is your very first holiday being sober. Though the questions come from a place of caring and concern, it is easy to feel like your life is being analyzed. Work with your sponsor, counselor, therapists or friends to practice and rehearse your answers to these questions so that you are well prepared. Also know that you do not have to answer questions.
2. Seek More Support
It is perfectly natural to want extra support and help during the holiday period. Asking for help is one of the hardest things for an addict to do, but letting go of that fear could prevent you from relapsing and save your life.
3. Make Sure You Are Not Alone
It is important to make plans so that you are not alone during the holidays. Your friends and family are the perfect supporters throughout this time. If you do not have an available support network throughout the holidays, then you can choose to go to public places such as the mall or the movies to occupy yourself.
4. Have an Escape Plan
One of the most important tools you have during the holiday season is the ability to leave a situation that is making you uncomfortable. Your escape plan may simply be ensuring that you have a vehicle or public transportation available for you to remove yourself from an environment that may be triggering your addiction. While this may seem drastic, things like family conflict can pose severe stress that can hurt your recovery. These can trigger old memories and resentments that put your sobriety at risk.
5. Ensure You Have Non-Alcoholic Drinks Available
The key is to avoid triggers of your opiate addiction. Having a non-alcoholic drink in your hand means that those around you feel less pressure to ask you for a drink. You can also prepare answers to the typical questions about your alcohol consumption. Or, if people ask about your sobriety, you can say things like:
I cannot drink alcohol due to medication.

I do not feel like drinking tonight.

I am driving tonight.
It is not only possible to enter the new year still sober but also to have a good time while doing it. Attending holiday parties will require a little planning on your part, but you can do this. Your opiate addiction does not own you.
Make your recovery top priority above anything else and avoid any possible triggers. Take care of yourself, do not let the normal things you do every day to keep you sober fall to the wayside. People will notice the change in you and may be interested in how you got so far. Share your story with those who are willing to listen and maybe, just maybe, you'll help change someone else's life as well.
Contributed By
Crystal Hampton
Masters in Applied Behavior Analysis
Bachelors in Elementary Education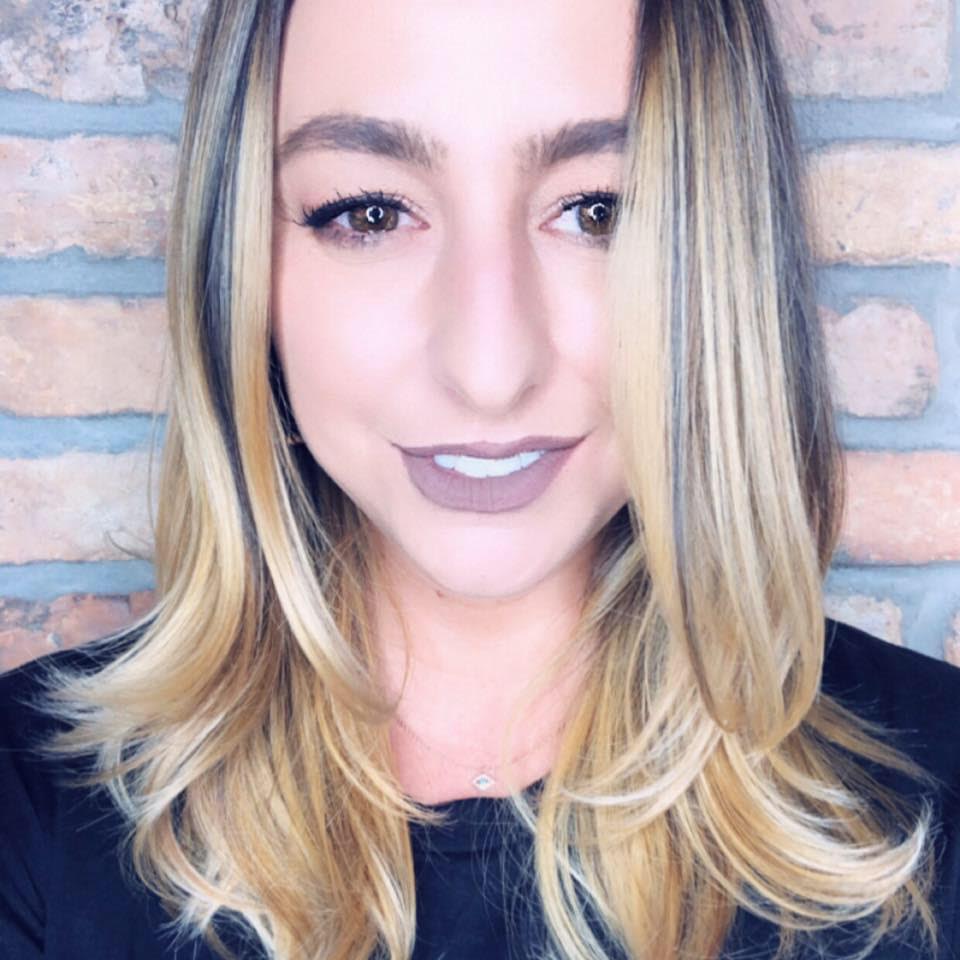 About Crystal:
Crystal Hampton is a 37-year-old avid writer from South Florida. She loves snuggling with her teacup Yorkie Gator and boyfriend Adam. She works for a digital marketing company that advocates spreading awareness of the disease of addiction. Her passion in life is to help others by sharing her experience, strength, and hope.
If you or a loved one is suffering from opioid addiction in the Chicago area, BRIGHTSIDE Clinic is ready to help with the recovery process every step of the way. If you or someone you love is in need of drug addiction treatment near Elgin, St. Charles or Des Plaines, Illinois, speak with a member of the Brightside Clinic team about your options.