Since 2015, BRIGHTSIDE Clinic has treated over 1200 people seeking treatment for opioid addiction. Our highly effective customized programs combine medically-assisted treatment with counseling to eliminate withdrawal symptoms and cravings. We are a recognized leader in medically-assisted treatment options and excel at providing personalized care and recovery in Northbrook, Tinley Park, North Aurora, Illinois and the surrounding areas. All doctors and addiction specialists at BRIGHTSIDE Clinic maintain the highest levels of accreditation and pursue ongoing education to stay current of the latest treatments in the medical field.
BRIGHTSIDE Doctor
Dr. David Kusher, DO – Medical Director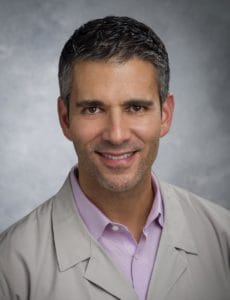 Dr. David Kushner is board certified in Addiction Medicine and Internal Medicine. After receiving a degree in Engineering from Michigan State University in 1990, Dr. Kushner received his Medical Degree at Midwestern University in 1997 and completed an Internal Medicine Residency at Advocate Lutheran General Hospital in 2000. He has practiced Hospital Medicine for eighteen years, much of that time, treating Addiction patients. In his 17 years as a practicing physician, Dr. Kushner has treated addiction wherever it surfaces – in the intensive care units of leading hospitals, in emergency departments, and now in long-term management of patients struggling with this disease.
Honors and Endorsements:
Clinical Assistant Professor of Medicine, University of Illinois at Chicago

Senior Fellow of Hospital Medicine (Society of Hospital Medicine)

Fellow of The American College of Physicians
Diplomat, The American Board of Internal Medicine
BRIGHTSIDE Addiction Specialists
Lisa Benedetto, MS, NCC, LPC – Clinical Director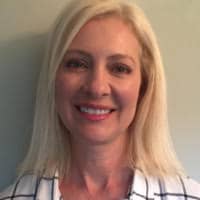 Lisa specializes in cognitive behavioral therapy.   This approach focuses on the importance of the synergistic integration of thoughts and behavior to make changes.  She assists clients to develop coping skills to think, feel and behave in a way that aligns with their personal and unique values and goals.
Shari Kalik-Miller, MS, NCC, LPC, JD – Clinical Director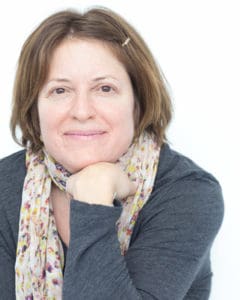 As a lawyer turned psychotherapist, Shari has successfully helped clients feel seen in a hectic legal environment. She now assists clients as a Person Centered therapist to feel seen, heard and supported, while reducing anxiety and increasing peace of mind and comfort in one's own skin.
At BRIGHTSIDE, we understand that overcoming a dependence to pain medication is very difficult. Our outpatient programs are designed to provide drug dependence treatment in the most discrete, convenient, and friendly environment. To learn more about our opiate and heroin addiction treatment options or for more information, please contact us today.
Heroin Addiction Treatment & Opiate Addiction in North Aurora, IL
Average rating:
0 reviews