Since 2015, BRIGHTSIDE has treated over 1,500 people seeking treatment for opioid addiction. Our highly effective customized programs combine therapy / counseling with medically-assisted treatment (MAT) to eliminate withdrawal symptoms and cravings and to help you regain control of your life. BRIGHTSIDE is a recognized leader in medically-assisted treatment options and excel at providing personalized care and recovery in Northbrook, Tinley Park, North Aurora, Roselle, Rockford, Peoria, Ottawa and the surrounding areas. All doctors and addiction specialists at BRIGHTSIDE maintain the highest levels of accreditation, pursue ongoing education, and stay current in the leading edge treatments in the addiction field.
BRIGHTSIDE Addiction Specialists
Dr. David J. Kushner, D.O., FASAM, FACP – Medical Director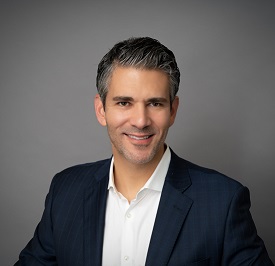 Dr. David Kushner is board certified in Addiction Medicine and is the Medical Director at BRIGHTSIDE Clinic where he has treated hundreds of patients with Opioid Use Disorder. He is known for his cutting edge, patient centered and collaborative approach to addressing this challenging, yet treatable condition. He also treats critically ill patients in a hospital setting and therefore he has vast experience treating Opioid dependent patients in multiple settings.
Dr Kushner has a Bachelor's degree in Engineering from Michigan State University (1990). He received his Medical Degree from Midwestern University (1997) and completed an Internal Medicine Residency at Advocate Lutheran General Hospital (2000). He grew up in the suburbs of Chicago and is married with three children.
Honors and Endorsements:
Board Certified in Addiction Medicine by the American Board of Preventative Medicine
Board Certified in Internal Medicine by the American Board of Internal Medicine
Senior Fellow of Hospital Medicine (Society of Hospital Medicine)
Fellow of The American College of Physicians
Clinical Assistant Professor of Medicine, University of Illinois at Chicago
Amy Adams, APN – Psychiatric Mental Health Nurse Practitioner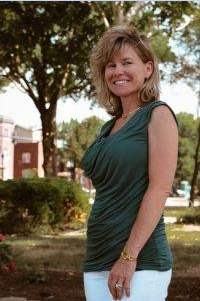 Amy Adams is a certified Psychiatric Mental Health Nurse Practitioner. She received her Master's Degree in Nursing from Illinois State University and psychiatric certification from University of St. Francis. She comes to us with 25 years of nursing experience in a wide variety of setting across the life span. She has been working as an advanced practice nurse for 12 years with an additional certification in family medicine. This additional training and experience helps her to assess and treat clients in a more holistic manner. She has experience in treating anxiety, depression, bipolar disorder, schizophrenia, and personality disorders. Amy believes in creating a caring therapeutic environment and working with her clients to establish an individualized plan of care that fits their needs and achieve their goals.
At BRIGHTSIDE, we understand that overcoming a dependence to pain medication is very difficult. Our outpatient programs are designed to provide drug dependence treatment in the most discrete, convenient, and friendly environment. To learn more about our opiate and heroin addiction treatment options or for more information, please contact us today.