Opiate Addiction Treatment
Opiate Addiction Treatment in Chicago and Surrounding Areas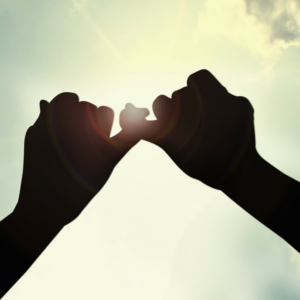 Being dependent on pain medication is a very frustrating and difficult reality. Initially, people can become dependent on pain medication through doctor's prescriptions for an accident or chronic ailments, or through recreational activities. Over time, as the body becomes dependent on the opiate, people use pain medication as a way to stop withdrawal symptoms and less for pain reduction. To stop using can be almost impossible because the brain now craves the drug.At BRIGHTSIDE, we understand that overcoming a dependence on pain medication is very difficult. Our outpatient programs are designed to provide drug dependence treatment in the most discrete, convenient, and friendly environment.
BRIGHTSIDE Opiate Addiction Treatment Program
Our programs combine the latest in medically-assisted technology and therapy / counseling options. Our buprenorphine based medically-assisted treatment (also known as Suboxone®, Zubsolv®, Bunavail®, Sublocade® or Subutex®) gets you off the pain medication so you can start concentrating on changing your life for the better.
SUBOXONE MEDICALLY-ASSISTED TREATMENT (MAT)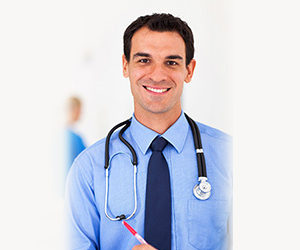 Our buprenorphine MAT program, with products like Suboxone®, Zubsolv®, Bunavail®, Sublocade® and Subutex®, eliminates the cravings and withdrawals associated with opiate dependence and allows patients to immediately stop using their drug of dependence. The BRIGHTSIDE program follows this protocol:
INDUCTION
The goal of an induction is to help you transition off of the current pain medication and comfortably induce (start) you onto our opiate addition treatment medicine called buprenorphine (Suboxone). At the first visit, patients meet with a doctor and his treatment team, create an individualized treatment plan, and are induced onto the prescribed buprenorphine or naloxone-based medication. Our staff also works to reduce the cost of the prescribed medication through insurance and other discount programs.
ACUTE STABILIZATION
Over the first week of treatment, we monitor your pain levels and your doctor will help you optimize your daily dosage of medication.  Our doctors stay in constant contact through the week to monitor the transition ensuring that alternative pain remedies/treatments are not needed.  Once you are stable and comfortable, you and your doctor can finalize your customized ongoing treatment plan.
MAINTENANCE
Medically-assisted treatment (MAT) can last from six (6) months to a lifetime depending on your dependence and long term goals. At BRIGHTSIDE, we continue to monitor and manage the medication on a monthly basis. During this phase of treatment, we recommend and offer CBT (cognitive behavioral therapy) and counseling, such as our BRIGHTSIDE Recovery Program or partner programs that offer intensive outpatient programs (IOP), group therapy, or residential/inpatient care.
TAPERING
When someone is ready to reduce the prescribed medication, we work as a team with therapists and counselors and partners to develop a taper program that will ensure a comfortable, successful completion of your treatment. Our philosophy is to carefully and slowly taper your medication to ensure stability and success.
BRIGHTSIDE COUNSELING PROGRAM
Medication alone cannot help you manage your drug dependence. Only counseling along with medication can provide the greatest possible success in overcoming addition and living a new life free of opiates. BRIGHTSIDE offers structured counseling and coaching in conjunction with our MAT program, helping to ensure that our patients not only stop abusing drugs, but to also understand the addictive lifestyle and manage their new life without drugs. These personalized one-on-one therapy and counseling sessions can be scheduled either in conjunction with your MAT visit or separately, based on your schedule.
CHICAGO BRIGHTSIDE PARTNERSHIP PROGRAM
Sometimes our clinic is the not the best option for you because you either live far away or you feel like you need to have more intensive counseling. Thus, BRIGHTSIDE has developed unique partnerships with all the major hospitals, recovery centers, and individual therapy / counselors in the Chicago land area. No matter what your situation is, we will find you the best therapy / counseling solution for your financial and recovery needs.
SUBOXONE DOCTORS
We have Suboxone doctors in North Aurora, Tinley Park, Northbrook, and Bloomingdale, Illinois.