"YES, WE CAN HELP YOU NOW"
At BRIGHTSIDE Recovery, our programs are designed with the patient in mind. Recovery is a difficult road.  Picking up that phone and asking for help is one of the hardest things to do. At Brightside Recovery, we understand because most of us have been there at one point in our life. You want a answers to your questions and someone that can help you right away. 
"I CAN" Programs
Our programs have been built on years of experience of different types of care and believe that our program can help most people start recovery quickly and sustain it for a life time.  The core to any treatment program is you.  Thus, we meet you at your stage of recovery and encourage you to give you the control to overcome and manage your recovery.  Thus, our program is built on our I CAN philosophy.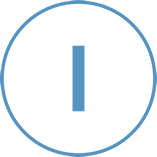 INITIATE ASSESSMENT AND PROGRAM PLACEMENT
• Our staff is trained to say "YES". Whether it is getting you into our programs or finding another provider that better fits your needs, we will help you.
• With our extensive experience in different treatment models, we can provide you the guidance you need to make the best decision for your recovery.
• While we believe our programs can help most people, we understand that you may need a different level of care.
• We will help you find another provider and follow up with you until you have gotten the services you need.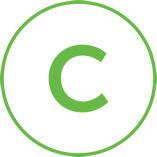 CREATE YOUR TREATMENT PLAN
• We design programs with you. Based on your stage of recovery and life goals, we develop a plan that not only progresses you toward recovery, but also creates goals that can be celebrated by you, your family and friends, and us as a group.
• Because BRIGHTSIDE is a health network that can combine medication-assisted treatment with therapy solutions, we can develop a unique program that reduces the suffering of withdrawals and cravings and allows you to focus on you and your recovery.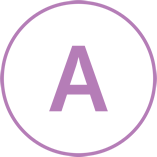 ACCESS BRIGHTSIDE RECOVERY
• You will get treatment immediately. Our programs will get you into treatment right away and enable you to continue your life with little interruption.
• Since we are an outpatient clinic, we do not have waitlists. In addition, our group and individual programs can be scheduled to best fit your schedule and are currently being done via telemed.
• Finally, our team is here for you whenever you need us. Our staff, doctors, and therapists roll out the red carpet for you in the beginning and continue to support you as you progress through treatment.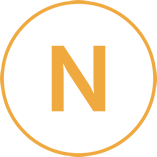 NEW LIFE IN RECOVERY
• We will be there for each other, forever. Once you feel ready to move on, we will continue to support you with on-going care programs and give you an opportunity to give back through our alumni programs and support network.
• One of the unique aspects of BRIGHTSIDE, is our
connection to the BRIGHTSIDE Clinic. Many programs require you to find a new provider for medications that assist in your recovery.
• At BRIGHTSIDE, you can continue with your current doctor even if you are no longer attending our structured programs.
Treatment Programs
Our programs can treat every substance abuse disorder including the following:
• Alcohol
• Cocaine
• Meth
• Benzodiazepines
• Opiates
• Cannabis
• Stimulants
• DXM
Program Offerings
BRIGHTSIDE programs are throughout the week:
Telemed Group Therapy (IOP):
Days: Monday, Tuesday, and Wednesday
Time: 6 pm to 9 pm
Telemed Individual and Family Sessions:
Days: Thursday and Friday
Time: By Appointment
Telemed Medical Doctor Visits (Medication-assisted Treatment):
Days: M-F, every other Saturday
Time: By appointment
Telemed Psychiatry Services:
Days: Fridays
Time: By Appointment
It will be our pleasure to serve you in the process of recovery. Remember our answer is "Yes, we can help you now", those are not words for us, it is an action statement.